EasyCargo to Schools
Container load planning app for training in schools, universities, and other educational logistic related institutions.
Who is the program intended for?
EasyCargo to schools is intended only for schools and educational institutions. Assigned licenses may be used for educational purposes only.
In a case of not following this basic condition, the cooperation with school or educational institution will be terminated, including all the associated benefits provided.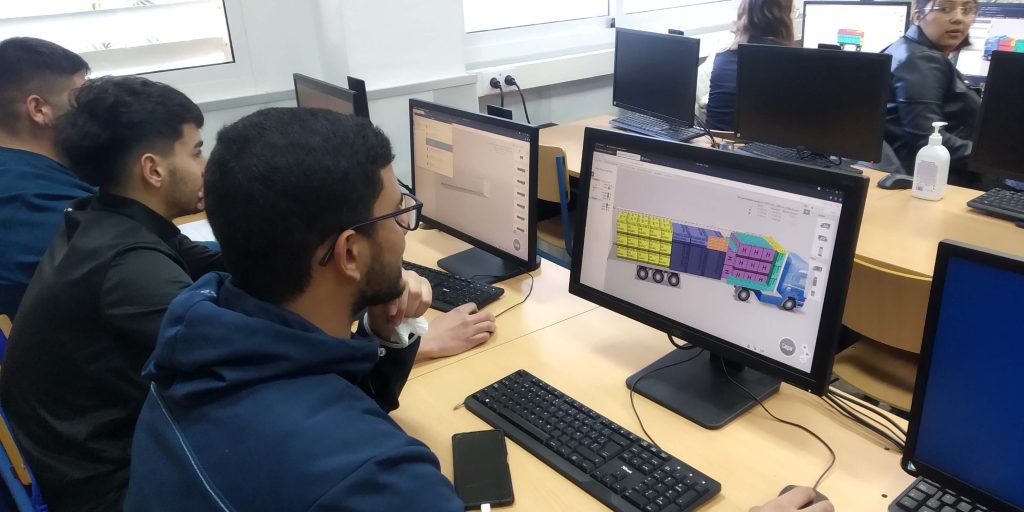 What do we offer to teachers and professors?
For teachers and professors, we offer a one-year license with all the functions and updates for free. This license is intended for providing the teacher with an opportunity to get more familiar with the application and also for consideration of integrating the software into his lessons. Furthermore, the license can be used for presenting EasyCargo to students and for demonstrations of the program in real-life examples.
What do we offer to students?
For students, we offer a 30-day access for free. This access will be granted only to accounts created within the organization under the professor's / teacher's account. Education@easycargo3d.com must be informed 5 days in advanced prior to the starting date of the 30-day period.
I want to be part of the program. What should I do?
Email us at education@easycargo3d.com and let us know the following information:
Full name of the teacher/professor
Name of your educational institution + its webpage
Country of origin
Email address under which you have registered to EasyCargo and for which we will be activating the license (if the provided email address has not the same domain as your educational institution's, please attach confirmation that you are a teacher at said institution, signed by the principal)
If you wish to assign extended licenses to your students, let us know how many of them and from when they should be available.
Please allow us up to 5 business days to process your request.
I need more licenses for teachers or more time for student licenses. What should I do?
If this is your case, contact us at education@easycargo3d.com and we will make you a customized offer.
Free Container Puzzle for your school. How to get one?
If you are already part of our program, we have a gift for you – an EasyCargo Container Puzzle worth $59 for free! To get this gift for your school, you need to meet at least one of the following conditions:
Purchase a license for one year or longer. This license will be extended to the number of licenses that have been agreed upon between you and EasyCargo.

Post an article on your institution's website about the cooperation between us. You can share your experience with using EasyCargo or screenshots from students' work. It doesn't matter how long the article is, the only condition is the presence of our logo (

this one

or

this one

) and link to our website –

www.easycargo3d.com/en/

.

Announce a contest with our container as a prize. After the contest is over, announce the winner on your school's website. Again, there has to be our logo (

this one

or

this one

) and link to our website

www.easycargo3d.com/en/

. The prize will be sent after the publishment of this information on your website.
Whichever option you choose, you need to inform us at least 15 days ahead to get a confirmation that the conditions have been met and that the container puzzle is available and in stock.