Invitation To Expo Transporte 2022
22 Aug 2022
After a successful previous year we attended not one, but two trade fairs in Colombia. We are going overseas again this year. This time, we will visit Mexico. Specifically, we will be visiting Puebla.
You may remember the ANPACT virtual meeting held last October. It was a preamble to the on-site fair Expo Transporte 2022 that was to be held spring of this year. However, due to the pandemic, it was postponed until October.
Where and when can you find us?
As mentioned, the Expo Transporte 2022 will take place in Puebla (Exhibitor Center Puebla), Mexico, from 5-7 October 2022. You can find EasyCargo in aisle 59 at booth number P5933. We will be at your disposal every day from 11 am to 8 pm.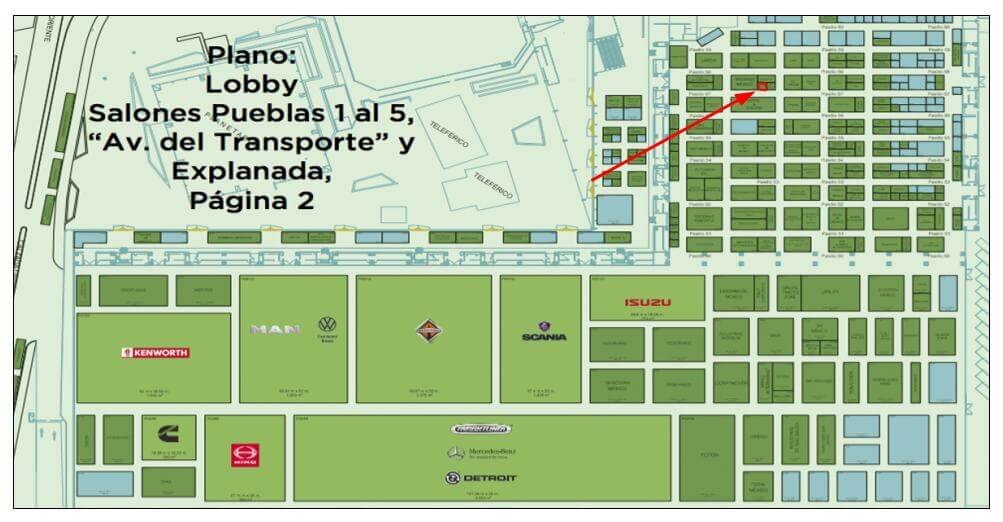 How to get there?
The Exhibition Center is located in the heart of Puebla and is conveniently accessible by public transportation and car. The parking lot for visitors is the Estadio Cuauhtémoc parking lot. From there, you will be able to take our free shuttle service to the venue.
Tickets
Admission is completely free. However, you must register on the official website of the event.
About the fair
Expo Transporte 2022 will, once again, be the most innovative and largest showcase of the American continent where large entrepreneurs, micro-entrepreneurs, suppliers, and carriers who will meet to do business, value alliances, and acquire financing to grow or renew their fleets as well as continue to promote Mexico.
Visitors will be able to observe the exhibition, meet the most complete, important, and extensive innovators in America, where specialized suppliers will offer the newest, most related supplies, and technologies for heavy transport.
EasyCargo will be accompanied by brands such as Mercedes Benz, Scania, Isuzu, MAN, and Volkswagen. You can see the list of exhibitors here.
We are looking forward to meeting you at our stand number P5933!