The container load plan export to MS Excel is here!
17 Feb 2020
The sixth most wanted functionality is out!
The newest version of EasyCargo container load plan calculator allows you not only to import from Excel but also to export your load plans to Excel. How to do it? Simply load your items, create a Print report or Public Link to the load plan and click on the 'Export to Excel' icon in the Shipments & Reports tab.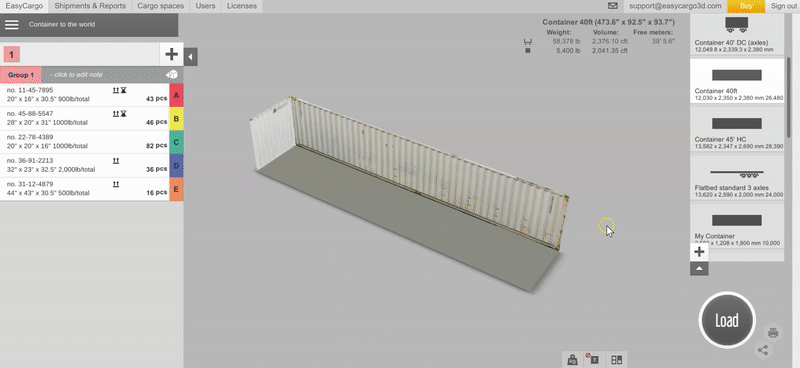 Not everyone knows that the import of items from Excel has been a huge part of EasyCargo container planning app for a while now. Watch this video for a reminder:
Of course, exports to Excel can be imported back to EasyCargo. This could be useful if you want to archive the documents on your disc or provide them to colleagues for further editing. For the preview itself, it is sufficient to share the Public Link to the calculated load plan.
Be sure to visit our Facebook page from time to time to never miss another update of EasyCargo container planning software.
If you need help creating the export file, please contact our technical support.